Property Cleaning
We provide contract cleaning services for various clients in both the private and commercial sectors. We provide anything from a 'dust and vacuum' to a full house clean. One off visits also carried out as well as our long term contracts.
ACTION ENVIRO MAINTENANCE also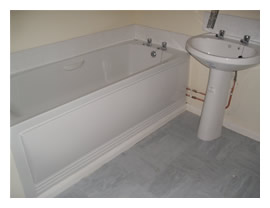 offers a void property cleaning service. It is amazing what some people leave in properties, outbuildings and garages, when they leave. We take care of the removal of all items, ranging from old furniture, piles of clothes or even kitchen loads of old food. Finally we finish off with a thorough clean, steam cleaning if required.
We are registered with The Environment Agency as waste carriers, meaning we treat all waste in a proper, lawful manner.