Plumbing Works
We provide a full plumbing service, ranging from fixing a leaking tap to a complete bathroom installation. This can be on a supply and fit basis or fitting only.
Minor plumbing work is also carried out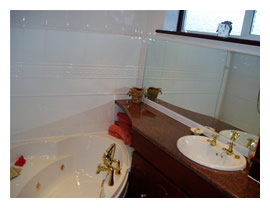 with a call out service for out of hours work, as an additional service.
We install and repair drainage systems.
Work also includes :-
Underground drainage
Gutter repairs
Gutter replacements
External taps
Radiator relocations